What can our tool offer?
Our tools allows you to see interesting Spotify stats.
You can see your top artists, top tracks and much more with this awesome thing.
See the most awesome functions below.
Top artists
Wanting to know, but not knowing may be frustrating.
Well, not anymore! You can see your top Spotify artists from within three different time periods with our tool!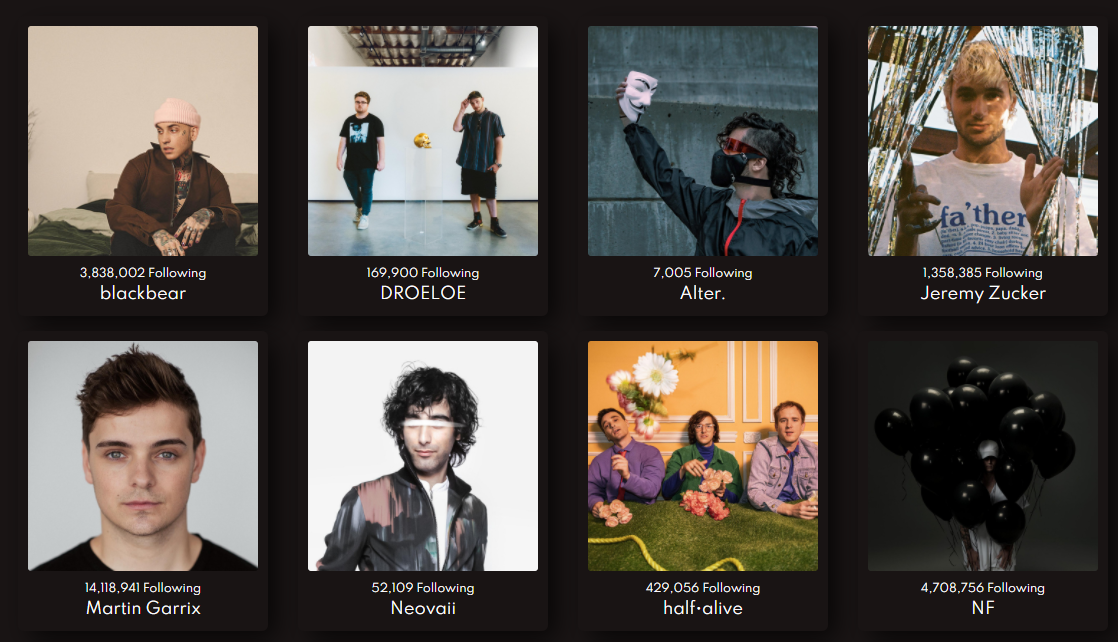 Top tracks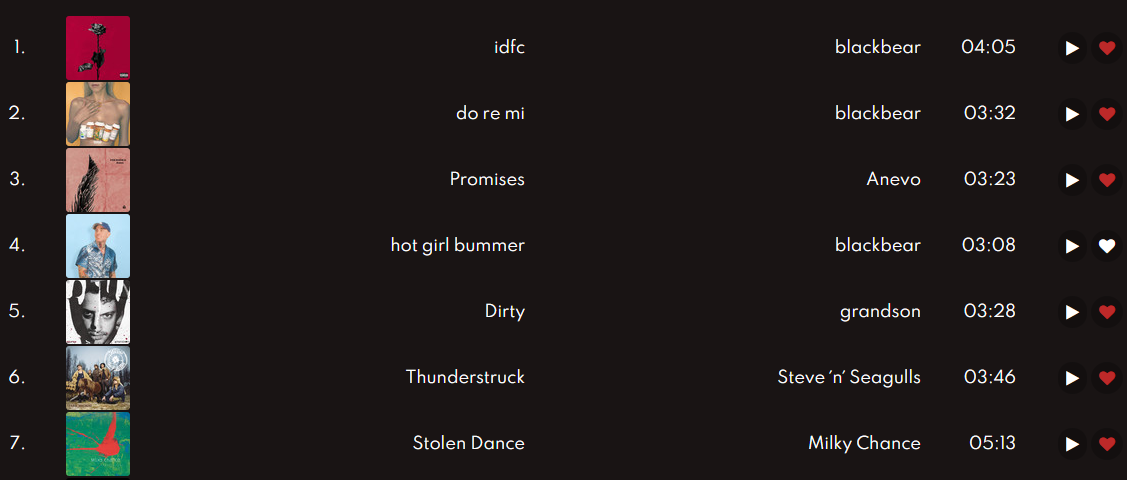 We know you also want to know what's your favorite track, that's why we allow you to see it! You can select from three time periods here as well.
Recently played
Why would seeing your spotify play history need to be so hard? You can see it within two clicks with our tool.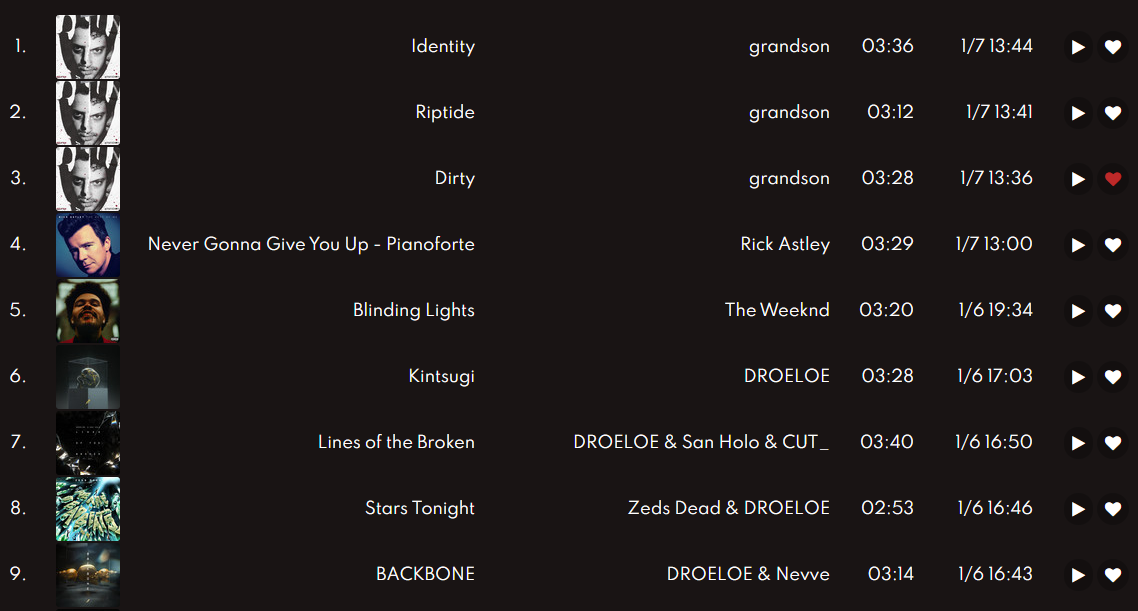 Create Playlists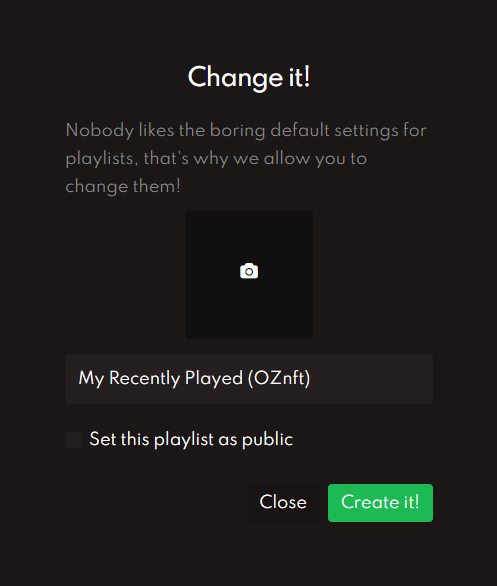 Imagine going one by one just to create playlist from your favorite tracks, that's something you won't have to be part of with our tools as we allow you to easily generate playlists!