What can our tool offer?
Our tools allows you to easily duplicate songs in one playlist and put it into another one (ur own one).
It can be as easy as two clicks, but we aswell allow you to manipulate with the playlist a little bit more.
Playlist details
See details about the playlist right after you click 'Duplicate'.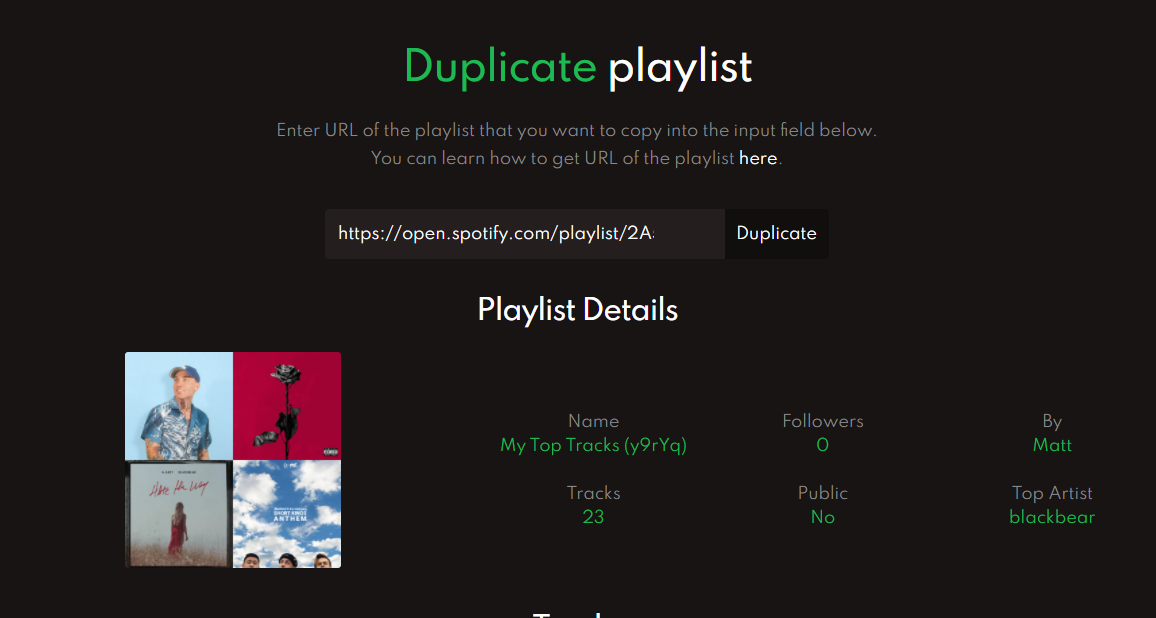 Manage the songs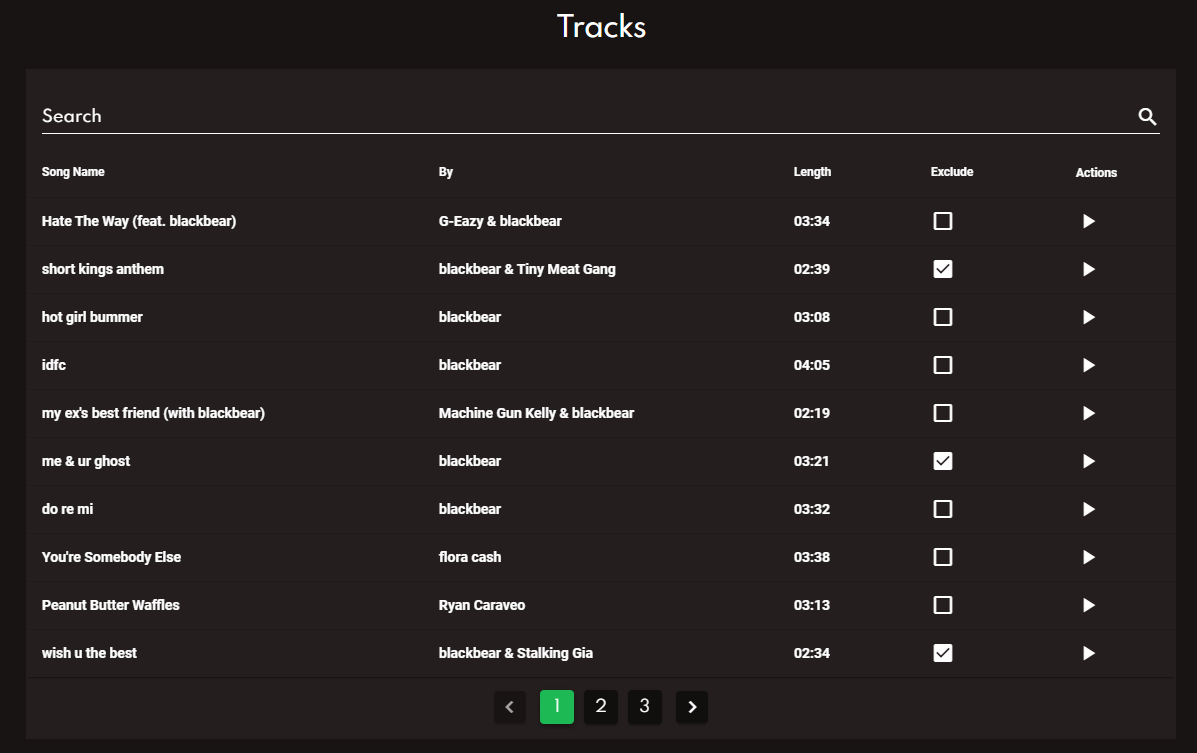 Manage the songs and exclude any song you dislike from the export. You can also search them by name, artist/s or length.
Modify the playlist
Modify the playlist just as you want it to be.
Why not to change name of the playlist, aren't we right?